FOR IMMEDIATE RELEASE
A TRIBUTE TO WILLIAM "BILL" JACKSON
[Published by The DeSean Jackson Foundation, 2/28/2015]
Sunday, March 1, 2015, Pittsburgh will be lighting a #PurpleLight for one of our own…William "Bill" Jackson, former PAT bus driver; and, father of Washington Redskins wide receiver, 3 X All Pro Bowler, DeSean Jackson.
Bill Jackson died from Pancreatic Cancer in 2009 when DeSean Jackson was a rookie wide receiver, punt return specialist with the Philadelphia Eagles.  DeSean Jackson and his mother, Gayle, founded the DeSean Jackson Foundation in 2010, a public charity in memory of Bill Jackson and Desean and Gayle have acquired international acclaim for their social enterprise which entails Pancreatic Cancer awareness, advocacy; and, addressing social issues that impact the most vulnerable children, and individuals and families in our society.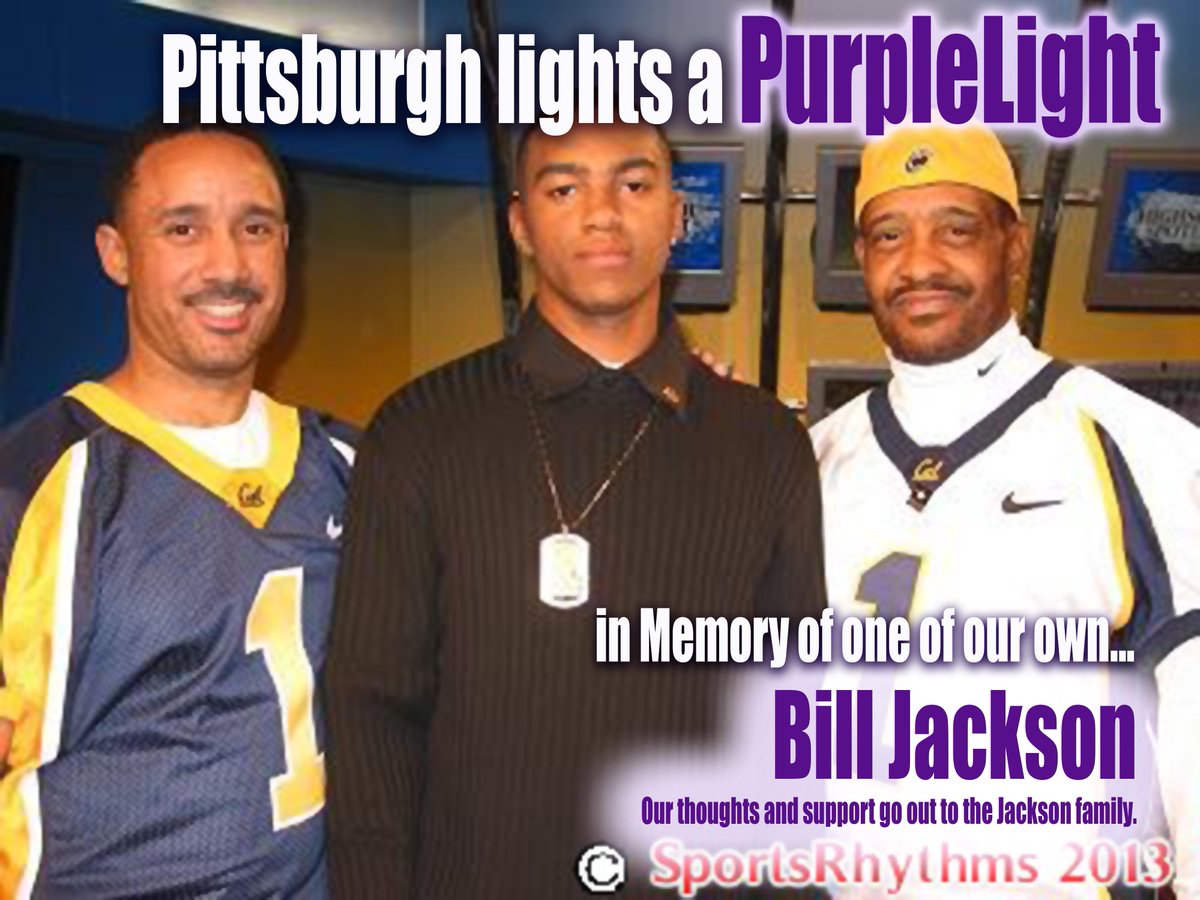 Byron Jackson, his brother DeSean and their father, William "Bill" Jackson
On Fathers Day, 2013, Byron and DeSean released a documentary, "The DeSean Jackson Story: The Making of a Fathers' Dream" in memory of their father, Bill, and his strategic plan to get Byron and DeSean into the NFL.  The documentary focuses on Bill's humble beginnings, love for the City of Pittsburgh, the work ethic, his love for the Pittsburgh Steelers and his favorite player, Rod Woodson, Pittsburgh Steelers.  For more information about the DeSean Jackson Foundation and the documentary, please visit: http://www.deseanjacksonfoundation.org.
About Purple Light
The Pancreatic Cancer Action Network's Purple Light is a gathering of survivors, family, and friends who have been affected by pancreatic cancer. Participants form a community of hope in parks, courtyards, and city venues, as they share stories about their connection and the commitment to fight pancreatic cancer. Individuals gain both encouragement and comfort by illuminating purple glow sticks as they hear their loved ones' names read aloud.
More than 80 communities across the nation host Purple Light events, helping to turn the country purple and shine light on our cause. Purple Light events take place in either fall or spring, depending on location, and help bring year-round awareness to our shared goal of doubling pancreatic cancer survival by 2020.
Pictures from previous Purple Light – City County Building, Ross Street, Pittsburgh, PA
Photos from 2014 – Miscellaneous Purple Light Community Events
CLICK HERE TO ADD YOUR PURPLE PIN OF HOPE TO THE NATIONAL CAMPAIGN:
https://www.pancan.org/purplelight/purplepinsofhope/