De'Anthony Thomas "The Black Momba, of the  Kansas City Chiefs, joined DeSean Jackson, of the Washington Redskins, and CEO, of The DeSean Jackson Foundation, during the off season in an effort to 'give back' to the youth in their neighborhoods in Los Angeles and Bakersfield, CA .
Gayle Jackson, President, The DeSean Jackson Foundation, said the Bakersfield F.A.S.T. Camp was a partnership with Dwayne Frampton and the event hosted approximately 150 youth; and, required the professional athletes who participated to travel to Bakersfield at their own expense but more important taking time away from their OTA's and family for the 2-day event.  The appearances in Los Angeles, states Mrs. Jackson, consisted of just showing up at local football practices unannounced with no media; and, instilling the values, virtue and belief that your dreams, passion and heart are the keys to your success.
Desean also supported Mrs. Jackson and the NFL Moms with their annual Read Across America campaign which traveled to schools in Southern California encouraging youth to read and also targeted sedentary lifestyles.  Mrs. Jackson states that these are the stories that need to be told and that young men across the league utilize the off season to "Do Good" and "Give Back"; and 'Community Tuesday' during the season.  This is just two stories of two young men who enriched the lives of hundreds of kids in two weeks during the off season told from my perspective.  We need to hear more!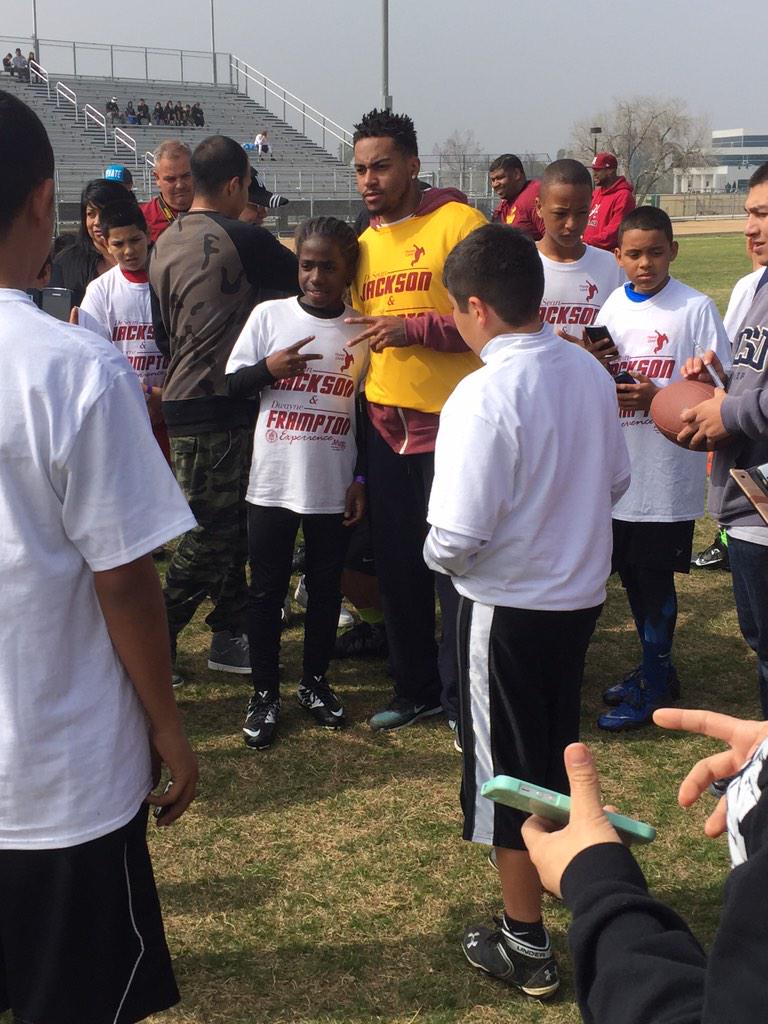 Please follow De'Anthony, at http://www.datblackmomba.com. to learn more about the launch of De'Anthony's foundation, Bridge the Gap.